Best Taxi in Cab Farwaniya Kuwait 24 hours Cab Service
55862525
The cheapest Taxi Cab service in Kuwait
Kio Taxi Driver covers all the Kuwait territory
We use well maintained/best vehicles with experienced/well behaved/safe drivers with good communication skill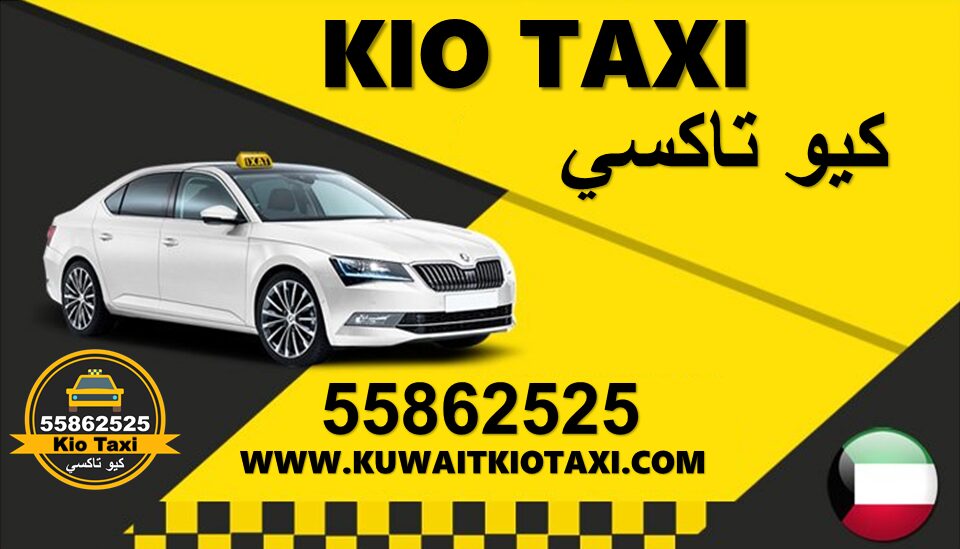 Taxi cab near me Farwaniya
Kio Taxi  Service in Farwaniya kuwait  Get a quick taxi via the Kio-Taxi and service in Al Farwaniyah Governorate, it is located in the Al Farwaniyah area and has modern cars suitable for delivering citizens to anywhere within Kuwait,
call now and get fast delivery service and excellent treatment
Farwaniya Taxi Cab Number
55862525
Book taxi services in Farwaniya
Taxi service in Farwaniya gets safer and better with Kuwait taxi.
In order to make your cab bookings in Farwaniya safer, we are providing sanitized taxis in Farwaniya Governorate and the driver of taxi services in Kuwait is compulsorily required to wear a mask and gloves.
Farwaniya  Cab booking in Farwaniya couldn't get easier and convenient than our platform.
We work in all areas of Kuwait 24 hours service –Kio Taxi
On time service is guaranteed always in all over Kuwait. Our taxi service facilitates fast, safe and efficient door-to-door taxi service. Kio taxi provides cheapest rates with experienced, knowledgeable, English and Arabic both languages are speaking drivers and Air-conditioned vehicles
Kio Taxi works in All  area of Farwaniya Governorate and the nearby areas , Abdullah Al-Mubarak , Taxi Cab Andalous, Taxi Cab Ardiya , Ardiya Herafiya, Ardiya Industrial Area, ishbelya Taxi Cab , Dhajeej Taxi Cab , Farwaniya Taxi Cab , Taxi Cab Fordous , Jleeb Al-Shuyoukh, Khaitan Taxi Cab , Omariya Taxi Cab , Rabiya Taxi Cab , Rai Taxi Cab, Riggae Taxi Cab , Rihab Taxi Cab , Taxi Cab Sabah Al-Nasser
Share